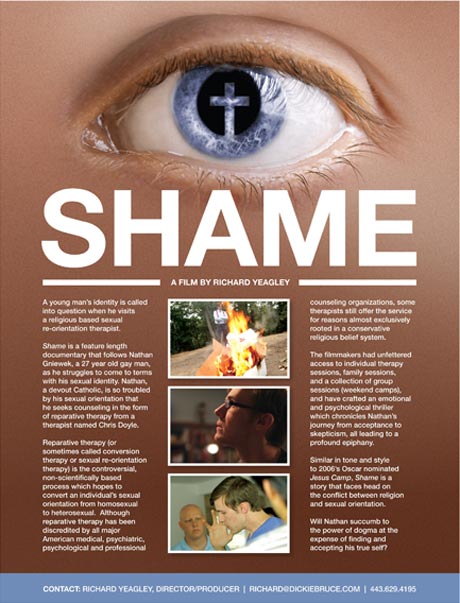 A film by Richard Yeagley.
A young man's identity is called into question when he visits a religious based sexual re-orientation therapist.
Shame is a feature length documentary tht follows Nathan Gniewek, a 27 year old gay man, as he struggles to come to terms with his sexual identity. Nathan, a devout Catholic, is so troubled by his secual orientation that he seeks counseling in the form of reparative therapy from a therapist named Chris Doyle.